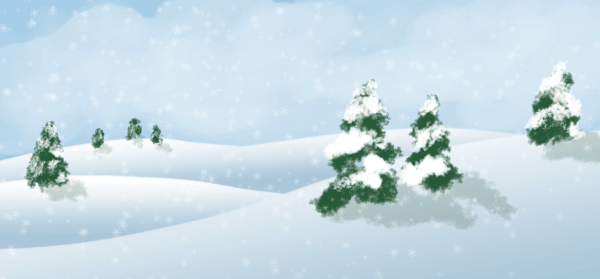 December is fast approaching and another year draws to a close.  It is at this time of the year, we start to maybe drop off the exercise…although thankfully at Positive Fitness, the studio is still pretty busy up until the last week before Christmas.   Taking this into consideration and appreciating that all the instructors need a much earned break, the studio opening and closing times over the festive break will be as below.
Also you may be aware that I am moving house soon and will be moving to a lovely little village called Bishampton near Pershore Worcestershire within the next two to three weeks.   Very excited to be starting a new book…not chapter… new book…and I cannot wait.  Everyone has been so supportive and happy for me and I thank you all for your good wishes.  Please please rest assured I am still keeping the studio.  There have been rumours that I'm actually leaving the studio.  This is NOT the case..I have built my business from stratch building up my own loyal clients….most of whom have been with me for decades …..and I have no intention of letting them down.  Besides I have so much energy in me and have new plans and thoughts for the New Year.  So watch this space.
Plans are for me to move this week, so I hope you will understand… I have been trying to get cover..but without cover I have no choice but to cancel classes.
                                           NO YOGA AND CLUBBERCISE
CLASS CANCELLATIONS
It is very rare that I have to cancel a class but occasionally life gets in the way and as much as I try I am not Superwoman.  Please be understanding that sometimes as hard as I try I cannot always get cover and have no choice but to cancel,  Thanfully most clients understand.
BIKES
You win some you lose some..I've never been afraid of trying things but unfortunately the bikes did not work.  I have sold most of them but there are 4 left.  If you are interested please contact me.
It is at this time of the year I always reassess the timetable and look at classes that may not be working.  Thankfully most  are well attended but please be aware if a class is consistently low on numbers I have no choice but to rethink the class, time or day.   I  am always up for suggestions for new classes.
Some suggestions  as follows….please do give me feedback
if you are interested in any of the above..please email me.
PAYMENT
I just need to clarify an important point that was bought up recently.  If you pay monthly then this is just a method of payment.  The monthly payment is extremely good value if you are attending more than two  classes per week.   However those clients who pay as they go are as equally important.
Some monthily clients seem to think they are  members whilst those who pay as they go are not members.  This is absolutely NOT the case.  I have many many loyal clients who have supported me over the years who have paid as they attended the class….. If anyone hears such nonsense again, please contact me personally.    How you choose to pay is entirely up to you..ALL my clients are important..and I pride myself on being honest and fair in a very fickle industry.
I will  send out a Christmas Newsletter updating you on any changes to the New Year Timetable.
Kind regards Sally