MANY THANKS Well the studio is now closed until the New Year and all the instructors are taking a well earned rest! I would like to personally thank Alyssa ,Becky and Julie who have covered for Jess whilst she has been on maternity cover. I am pleased to tell you that Jess will be back Thursday 9th January 2020. I would like to thank the continued expertise and professionalism in all the instructors, Julie, Vourn and Jess who tirelessly kept teaching until the last minute. Also a huge welcome to Helen and more recently, I am pleased to introduce Becky into the team, I feel very privileged to have such a great team of girls at the studio. Many thanks to Steph who has been on reception whilst operating the new card payment system. Thank you also if you have switched from cash to card or PayPal. It makes my life a little easier, but please note cash is still acceptable for those who prefer cash. AMENDMENTS TO TIMETABLE I have been monitoring classes over the last few weeks and unfortunately there are some classes that have been taken off the timetable. The following classes are no longer running Thursday 9.15am Body Tone Saturday 8.45am HiitSaturday 9.45am Small Group Yoga apologies to those who have supported these classes, but unfortunately due to low attendance these will no longer run. MONDAY NIGHT CLASSESAfter much consideration, I have made the decision to pass my Monday nightclasses onto another instructor. I have loved teaching these classes, but feel the time is right to hand them over and I'm thrilled to put them into the very good hands of Becky. Becky will be running them from Monday 24th February so you will have me until then. The times will also be slightly earlier (see below) I have also also been talking to clients about time changes and movement of other classes. Changes as follows Monday 5.45pm Dancefit now moved to Wednesday 5.45pm from New Year Monday 6.30pm and 7.30pm Pilates moved to 6.15pm and 7.15pm Pilates from New Year and to be renamed Functional Core Wednesday 10.15am and 11.15am Pilates WILL NOT be merged Wednesday Small Group Pilates moved from 5pm to 4.45pm From New Year Wednesday 6pm Pilates moved to 6.30pm from New Year Wednesday 7.15pm Small Group Yoga moved to 7.30pm from New Year Thursday DanceGold now moved to 10,15am start from New Year Sorry if the new times are not convenient but as a result of moving some classes from Monday to Wednesday, I have had no choice. Hope you understand To make it easier I list below the new timetable as from January 2020. This is attached as well TIMETABLE CLASS TIMETABLE JANUARY 2020 (always check website) MONDAY9.30am PILATES (55 mins). HELEN 2.00pm. PRIVATE HIRE 1 hour 6.15pm FUNCTIONAL CORE (55 mins) BECKY7.15pm FUNCTIONAL CORE (55 mins) BECKY———————————————————————————————————————TUESDAY9.15am. BODY TONE (45 mins) SALLY10.15am. DANCE FITNESS (45 mins) SALLY11.15am YOUNG AT HEART (over 70s) ring 07778124034 (45 mins) SALLY12.15pm. PRIVATE TRAINING (55 mins) SALLY2.00pm. SMALL GROUP PILATES (55 mins) HELEN6.15pm PRIVATE HIRE. ———————————————————————————————————————WEDNESDAY 9.15am PILATES (55 mins) SALLY10.15am. PILATES (55 mins) SALLY11.15am PILATES beginners/intermediate (55 mins) SALLY12.15pm. PRIVATE TRAINING (55mins) SALLY3.45pm. PRIVATE TRAINING (55mins) SALLY4.45pm. SMALL GROUP PILATES (55 mins) SALLY5.45pm DANCEFIT SALLY 6.30pm PILATES intermediate/advanced (55 mins) SALLY7.30pm . SMALL GROUP YOGA (booking only 07778124034) VOURN ———————————————————————————————————————THURSDAY9.15am SMALL GROUP FITNESS (55 mins) MUST BOOK 07778124034 JULIE10.15am DANCE GOLD (45 mins) JESS2.00pm SMALL GROUP YOGA (booking only 07778124034) (55 mins) VOURN7.30pm. Private hire ———————————————————————————————————————FRIDAY 9.15am FAB ABS (45 mins) JESS10.05am PILATES ( 55 mins) JESS——————————————————————————————————————— ALWAYS ADVISED TO BOOK ON LINE AS SOME CLASSES GET VERY BUSY
SMALL GROUP FITNESSDo you need to lose weight or are you very unfit and want to work out in a small intimate group. I have three spaces available on the NEW Small Group Fitness class starting Thursday 9th January at 9.15am. This is a 55 minute class. Please email If interested as numbers are limitedpositivefitnessuk01@gmail.com
SMALL GROUP CLASSESThere are spaces available at following classes Tuesday Small Group Pilates 2pm Helen – three spaces Wednesday 4.45pm Small Group Pilates Sally FULLWednesday 7.30pm Small Group Yoga Vourn -Two spaces Thursday 2pm Small Group Yoga Vourn – two spaces email if interested positivefitnessuk01@gmail.com
PRICE As from New Year, the cost of classes are as follows 45 minute class £6.5055 minute class £7.50Small Group £8.50Monthly £55Flexi month £65Two classes together £11Under 21s/Young at Heart £6 classes can now be booked for JanuaryWww.positivefitnessuk.co.uk
AND Finally, I wish to thank most of all you, for supporting me through another year. I would like to wish you a very Happy Christmas and a wonderful healthy and happy 2020 best wishesSally x https://youtu.be/ig8aMY-Bdrg

Sally Morris
Fernhill Court
Balsall Street East
Balsall Common West Midlands CV77FR
UNITED KINGDOM
Sally Morris
Fernhill Court
Balsall Street East
Balsall Common West Midlands CV77FR
UNITED KINGDOM
Sally Morris
Fernhill Court
Balsall Street East
Balsall Common West Midlands CV77FR
UNITED KINGDOM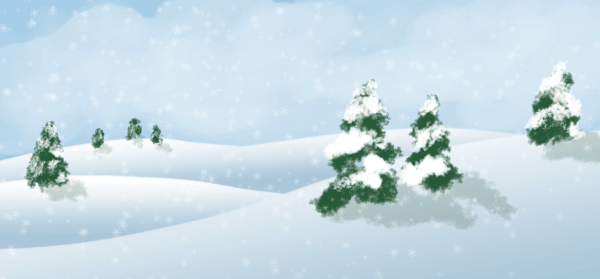 December is fast approaching and another year draws to a close.  It is at this time of the year, we start to maybe drop off the exercise…although thankfully at Positive Fitness, the studio is still pretty busy up until the last week before Christmas.   Taking this into consideration and appreciating that all the instructors need a much earned break, the studio opening and closing times over the festive break will be as below.
Hi 
Well I hope you are enjoying this wonderful weather …and please don't say we need rain!
Anyway we are now approaching our quiet time ..but the studio will be running throughout the summer ..to keep you fit and healthy.  If you are away, why not look at these attached videos ..work out whilst away.. no excuse.
Umfortunately some classes have had to be cancelled if cover is not available.  Please note the following dates
Saturday 18th August ..NO HIIT CLASS
Tuesday 21st August …NO Morning classes but evening class Body Tone is running 6.30pm
BANK HOLIDAY Monday 27th August ..NO CLASSES
Have a great Summer
SALLY
Hi
What a great way to start this newsletter with the wonderful news that Joanna, who has been coming to Pilates and Hiit as well as Vibe Cycle throughout her pregnancy has given birth to a little boy.  She has  been inspirational to all mothers to be..only to prove that a sensible exercise programme does not have to stop you during pregnancy..  I was delighted to receive this email from Joanna.
Good morning Sally,
Guess what's stopping me from attending your lovely Pilates class this Monday?
Benjamin was born just after midnight on Friday 15th June. We are all feeling great.
I would like to thank you for your extra attention during every Pilates class. I am under no illusion that your knowledge during the classes helped me cope with my pregnancy- virtually no lower back pain and no leg cramps waking me up at night throughout the whole pregnancy. I could not recommend the classes enough.
Please would you also pass on my thanks to Jessie who is just so amazing, positive and full of energy. However I would not be able to survive her classes with the baby bump 😉
See you both as soon as I can!
My kindest regards.
Joanna
We wish Joanna and her family all the very best…x
JULY DATES
As mentioned in my last newsletter, there are a few dates where instructors are away and cover cannot be made.  Please note the following dates.
apologies…but I'm sure you appreciate instructors need a break.
SPIN BIKE CLASSES
Classes can be booked for July now
Have a great summer
Sally
Hi
Hope you are enjoying this weather.  Another Bank Holiday is looming plus there are a few dates when instructors are away and no cover is available.